About Us
Amax has 30-year professional experiences
✅
Optimize your production and sustain quality
✅
Smart Manufacturing Solutions

✅
Customized Service
✅Amax Systems is the supplier of Multi-Slide Strip& Wire Forming Machine, High-Speed Press Machine, Material Testers, Spring Testing System, and so on.

✅

We have specialized in this field for almost 30 years.

Our machines can be applied in automobile industry, high-speed rails, aerospace industry, terminal and connector, fastener, electronics industry, spring industry, etc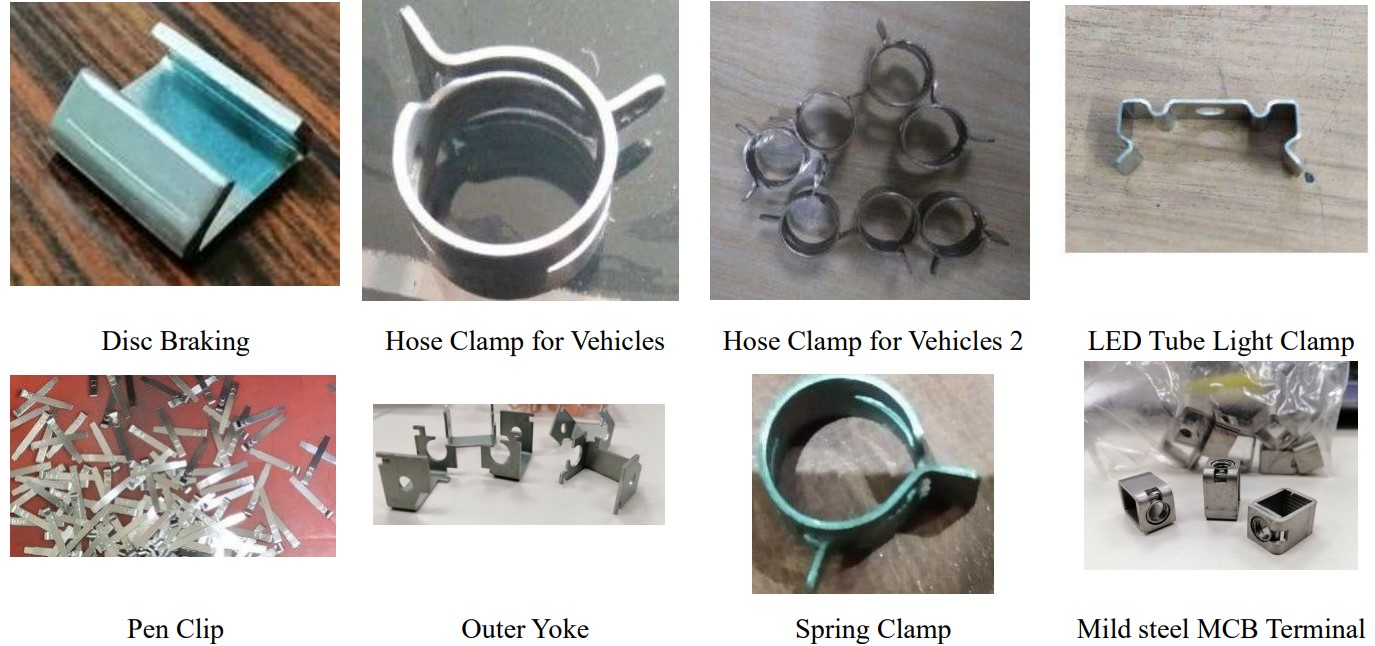 Our founder, Mr. David Dai, founded RMAX Science and Technology Ltd. in 1991, after working at National Chung-Shan Institute for advanced research for years. RMAX's main business is to design and produce universal material tester, auto parts tester, steward platform, wheel rim tester, and fatigue tester, etc.

Moreover, RMAX also developed software, such as precision measurement, quality control analysis, graphic monitor for the customized machine, and so on. RMAX helped customers to design specific industrial equipment and software, providing the plan, design, and manufacturing of the computerized auto-control system. In the meantime, it is RMAX's mission to provide customized machine and software design, finite element method, stress analysis, and motion simulation.

In addition to achievements in testers and software, RMAX also has an abundance of experiences in servo pneumatic/hydraulic systems, servo motors, and various sensors. It is our belief that we are able to provide the most suitable solutions for our customers.

In 2015, Mr. David Dai founded AMAX systems in cooperation with other founders to concentrate on international markets and the new field such as multi-slide forming machine and punch/press machines. AMAX persists on our professionalism and optimize our ability to act together with our customers to overcome challenges in the future.
Machine items
Material tester

Auto industrial production testing system

Multi stands/axes auto equipment

Design of pneumatic, hydraulic and servo systems

Wire/Strip forming and press machine

High-Speed Press Machine

Seismic simulator

Durability testing machine

Stamping parts
Our customers and production application include:
Automobiles industry

Aerospace and aviation industries

Metals and hardware product

Building material

Commercial hardware

Military and defense industries

Telecommunications industry

Electronics industry

Stationery

Medical industry

Academic/research unit

Lighting industry


https://amaxsystems.en.taiwantrade.com/